XMF (Xtended Modular Fashion)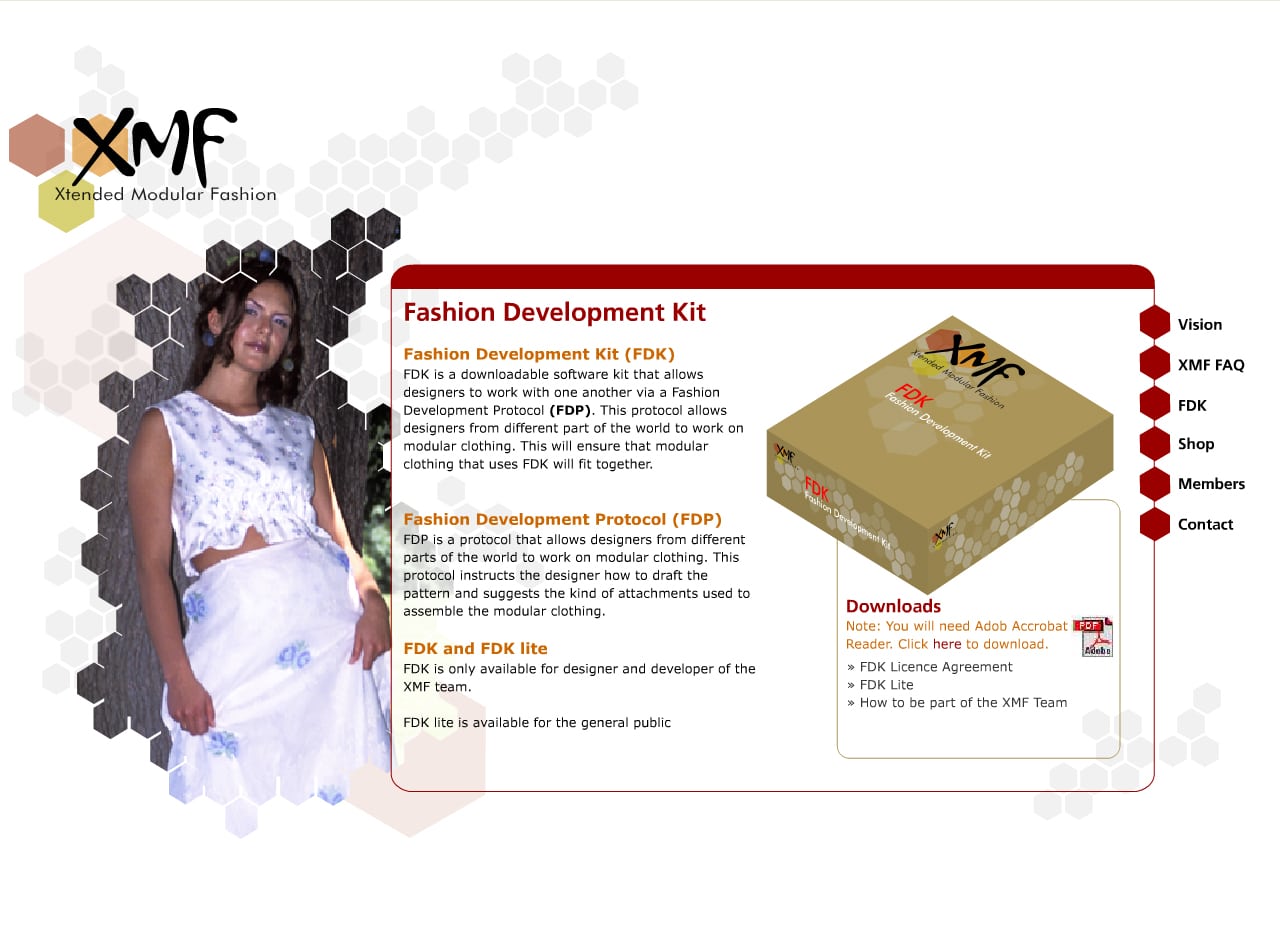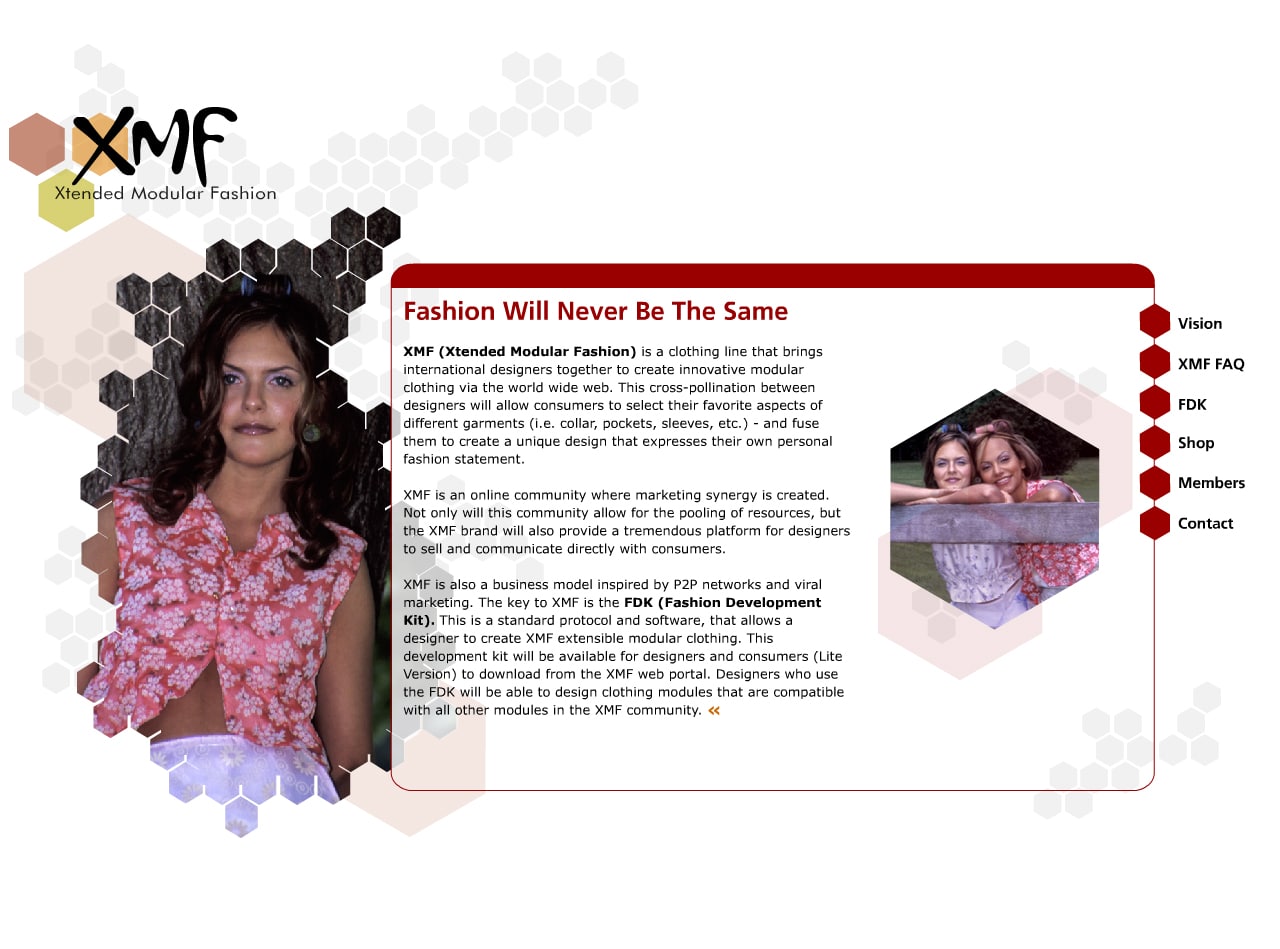 Description
XMF (Xtended Modular Fashion) is a clothing line that brings international designers together to create innovative modular clothing via the world wide web. This cross-pollination between designers will allow consumers to select their favorite aspects of different garments (i.e. collar, pockets, sleeves, etc.) – fusing them to create a unique design that expresses their own personal fashion statement.
XMF is an online community where marketing synergy is created. Not only will this community allow for the pooling of resources, but the XMF brand will also provide a tremendous platform for designers to sell and communicate directly with consumers.
XMF is a business model inspired by P2P networks (like Napster) and viral marketing. The key to XMF is the FDK (Fashion Development Kit) — standard, protocol and software that allows a designer to create XMF extensible modular clothing. This development kit is available for designers and consumers (Lite Version) to download from the XMF web portal. Designers who use the FDK will be able to design clothing modules that are compatible with all other modules in the XMF community.
Mong Phu, creator of the XMF concept is currently building the XMF team. All interested parties should contact him directly.
Client
XMF (Xtended Modular Fashion)
Technology